Biografia transcrita por Rubem Queiroz Cobra do site
The Geological Society of America – Memorials
Visitado em 07-02-2011
Memorial to Robert C. Speed
1933–2003
RICHARD SEDLOCK
San José State University, San José, California 95192-0102, USA
"The closest I've ever been to a real-life Indiana Jones: a tough, rugged field geologist with a talent for eloquent lecture."
"An outstanding field geologist; extremely versatile; physically tough; disciplined; extremely focused and bright; a great teacher."
"He expected the best out of you. Not perfection, but application of your training and intellect to the best of your ability."
"He challenged your observations, your assumptions, and your interpretations, and helped turn you into a critically thinking scientist in the process. If you were lucky, after looking and and talking over every detail of an outcrop, he'd say, "Nicely done; lead on."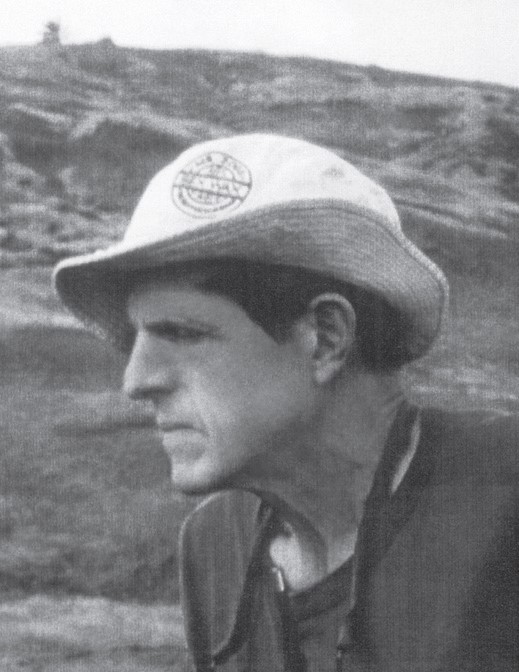 These testimonials from his past students give some idea of the profound influence Bob Speed had on those around him. His character clearly reflected his values: economy of words, trustworthiness, understatement, and loyalty. He was a leader who quietly but ferociously protected those for whom he had responsibility, with rescue exploits that are legendary among his field companions. Bob's quiet self-confidence, his pursuit of understanding, and his high expectations of himself and others inspired his students and colleagues to push their own physical and intellectual limits. His courses were quantitative, challenging, and thoughtprovoking, and all of his students remember life-defining experiences on the outcrop, in which Bob's tenacious insistence on accumulating extraordinarily detailed observations led to unexpected "eureka moments" for each of us. To his students and many of his colleagues, he seemed a larger than- life figure who routinely mastered imposing physical and intellectual challenges.
Robert Clarke Speed was born in Los Angeles in 1933. He grew up in southern California. At age 13, he climbed the Grand Teton and its sister peaks. At age 16, he held the record for the shortest time traversing the John Muir trail between Mount Whitney and the Yosemite Valley. He graduated from the University of Colorado in 1954, received a commission in the Navy, and flew patrol planes over Korea during the Korean War. After three years in the Navy, Bob attended Stanford University, from which he received his Master's and Ph.D. degrees by 1962.
During his final two years of graduate school, Bob became senior research scientist of the Earth and Planetary Science group at Cal Tech's Jet Propulsion Laboratory just as JPL emerged as a major center of space exploration using unmanned aircraft. His thorough understanding of theinterplay of chemistry, physics, mineralogy, petrology, and geophysics was critical to the development of planetary geology—a term not even in use at the time.
Bob joined Northwestern University's Department of Geological Sciences in 1966, where he was promoted to associate professor in 1969 and full professor in 1974. He was Department Chair
Geological Society of America Memorials, v. 33, April 2004