Biografia transcrita por Rubem Queiroz Cobra do site
The Geological Society of America – Memorials
Visitado em 31-01-2011
Memorial to John Van Nostrand Dorr II
1910–1996
JACOB E. GAIR (deceased)
Kensington, Maryland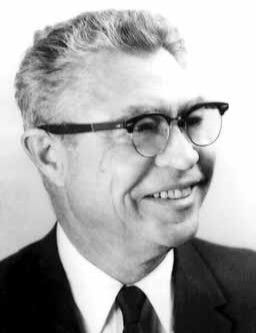 Jack Dorr came to geology and a notable career with the U.S. Geological Survey by a most circuitous route. Born in New York City, May 16, 1910, the second son and middle of three children of Virginia Elbert Dorr and Goldthwaite Higginson Dorr, a corporation lawyer, Jack grew up in the New Jersey and Long Island suburbs of
New York. He attended private schools and Milton Academy, and graduated from Harvard University in 1932 with a degree in English literature. He learned to sail at the age of six in the waters off Long Island, acquired a lifelong love of the sea, and through early hiking and hunting trips with his father and brother in New England and the West, an enduring joy in an active outdoor life. His younger sister tells of having sailed with Jack to an island in Great South Bay between Fire Island and Long Island when he was just ten years old.
A much more recent sailing companion tells of Jack, after retirement, calmly and masterfully bringing his boat through a severe storm in the Bahamas.
After Harvard, during the Depression and with no clear idea of what to do with his life, Jack headed for Europe. For the next year he soaked up culture and history in and near Vienna, living much of that time in the household of a former mayor of that city, a family friend. Some of the political turmoil of the decade before World War II in central Europe became firsthand experiences for Jack. In 1933, through family connections, he obtained a position as a staff aide with an economic commission to Turkey. He frequently accompanied the commission geologist, Sidney Paige, on visits to mineral properties and acquired an absorbing interest that led ultimately to a career focused on mineral-deposit geology and the role of mineral resources in national economies.
Returning to the United States in 1934, and newly married to his first wife, Mary Elizabeth Brigham, whom he had met in Turkey, Jack enrolled at the Colorado School of Mines, and in three years graduated with a degree in geological engineering. After nine months with the Superior Oil Company in west Texas, Jack joined the U.S. Geological Survey in 1938.
The ensuing eight years bridging World War II provided a rich and varied experience in geology—just what Jack craved—mineral deposit and general mapping in a variety of settings as well as travel and adventure, and also a stint of managing the foreign work of the Survey on strategic minerals during the war. Field work included mapping at Eureka, Nevada; studies of coal in Montana and Wyoming, tungsten in California, nickel-copper in Alaska, copper in Arizona, and huge deposits of manganese-iron in Mato Grosso on the Brazil-Bolivia border. Jack was just finishing a six-month study at Mato Grosso when the United States entered the war.
Jack was divorced in 1945 and remarried in 1946 to Edith Ann Pierce. Ann was a research
Geological Society of America Memorials, v. 29, December 1998